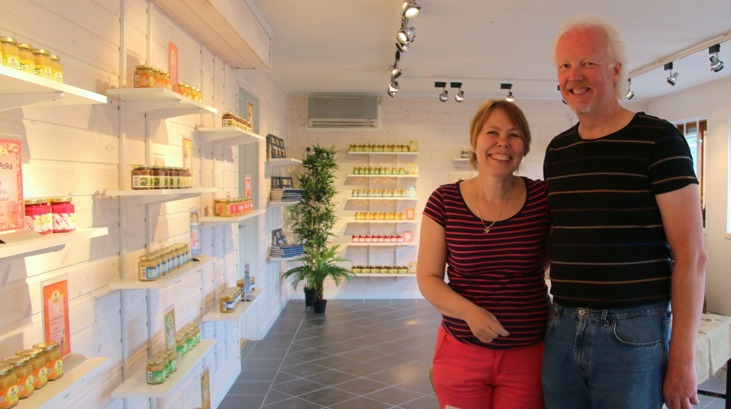 In 2014 Lustgården moved to a new location.
And now it is possibly to visit us.
We have a small shop were you can try our famous flavoured honey.
We hope to see many honeyfriends in our shop.

Welcome!
"Wonderful, tasty honey!"
Viveca
"Nice and friendly, you feel very Welcome in the shop"
Anders & Louise
""The honey with taste of Candy Cane is fantasic! Yummie!!"
Patricia